The School
Valley View School, Lakhimpur, a co-educational English medium school, made its humble beginning in January, 2013 under the aegis of For All In The Humanity (FAITH) a non-proprietary NGO registered under the Registration of Societies Act XXI, 1860 with promises of quality education and social commitment. The school has been striving for excellence on a goal in the field of learning with an emphasis of developing cognitive, co native and affective domain of learners. The school has entered the fourth year of its working from 2016-17 experiencing the past with social commitment and educational excellence.
The school is the trendsetter in introducing latest educational aids and equipments in teaching -learning process. We are also concerned to establish high standard in hygiene, safety and security.
We believe that true education is the architecture of the soul awakening a sense of undying curiosity and the desire to achieve our primary concern is to prepare and equip the children for citizenship of the country.
Along with academic pursuits, a child's communicative skills are honed through elocution, singing, extempore speech and drama.
A child's aesthetic sense is nurtured through co-curricular activities such as drawing, painting, pottery, use of paper & pencil work, straw and other waste products. Conduct of assembly, group discussion etc.
Vision & Mission
The vision of Valley View School is to emerge as a premier educational centre of excellence nurturing future citizen with quality of a global leader for uplift of natural environment and humanity.
The Mission of Valley View School in to create enabling environment for every child to grow and learn to develop his/her hidden potential. The Education system of Valley View School will thrive for continuous development of its curriculum to cater to the demand of modern day needs on a firm foundation of ethics and values.
In order to achieve the objectives of quality education and cater to the demand of changing social needs, the school follows CBSE pattern of education from class-I. The Valley View School has acquired provisional affiliation of Middle School Syllabus under CBSE Affiliation No. 230156 (School No. under Guwahati Regional Office 30145). The school follows the NCERT prescribed books and the syllabus as per specification and direction of CBSE. Valley View School has applied for Secondary Level School in last June 2016, which is under process.
Learning Process
Learning is a continous process; it begins at home, progresses through school and matures with experience. A child learns his / her first lesson at home with parents as the first teacher. School provides formal education to facilitate the growth of total potentiality in children in every field of life. Here the child builds up the capacity to face the challenges of future so that the desires of parents are fulfulled and his / her dreams comes true. Obviously, the future foundation of children is laid at home in the guiding care of parents. The school builds up the edifice of future of the child atop that foundation. Ofcourse, a strong edifice is built upon a strong foundation! Good manners, discipline and nobel ideas which a child imbibes at home make his/her life base of future strong. Needless to say, role of parents is indespensible to build up the future of a child to which school supplements meaningfully.
Education is a tri-polar process with parents, teachers and children forming three axes of it. The child is at the receiving end with parents and teachers at the giving end.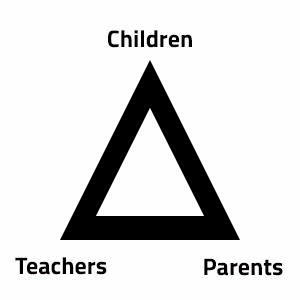 Future of the child takes a meaningful path under joint effort of parents at home and teachers in the school. Just as two wheels are required to draw a chariot, so also the combined efforts of both parents and teachers in the school to drive the future chariot of the child to safety. The school has its own vision, commitment and road map. What is required is the sincere involvement of the parents to supplement the efforts of the school in the process of making a child's future.
From the Chairman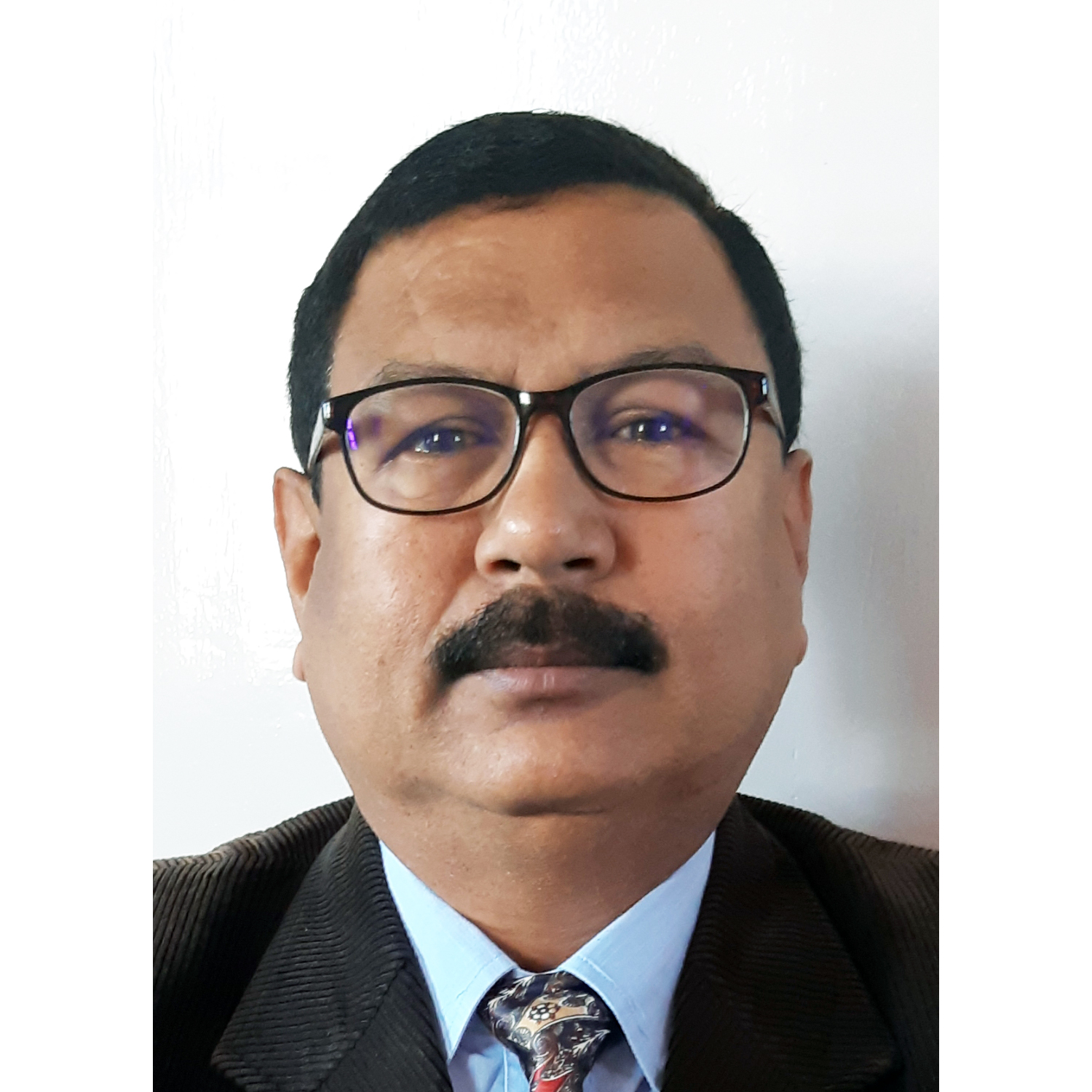 Let me take this opportunity to welcome you all to the Valley View School family. A long cherished dream to establish a premier institution in Lakhimpur has come to a reality with the active participation and blessings of the parents and well-wishers. A big thank you to all of you, Valley View School thrives for the overall development of the students both academically and non-academically. This has become possible by the hard work and dedication of all the faculty members whose sole motive is to uplift the student's career and make them competitive minded for any circumstances, situation and eventualities.
The seasoned faculty display their methodologies of teaching by using smart class installed in the classrooms and other equipments and amenities made available in the modern laboratories and libraries of the school. The students are given ample opportunities to showcase their potential in the field of games and sports, art and culture, yoga, and many more fields under the supervision and guidance of trained teachers.
I would like to request you to kindly grab these opportunities for making your child a good and capable citizen in order to be able to lead a bright, successful, happy and celebrated life ahead along with the development of the locality and the nation as a whole.
With warm regards and good wishes.
Sincerely yours
Kamal Kumar Changkakoti
Chairman
From the Principal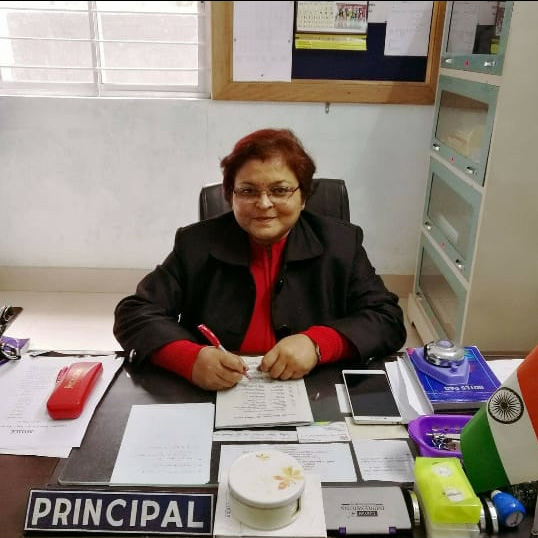 Education is a basic and important instrument for social and economic empowerment. Valley View School, strives to emphasize on the value of life by which the students learn to be compassion, honest, tolerant trustworthy, develop sense of integrity, love, care, to be independent and develop a sense of brother-hood. We in Valley View School family have shouldered the responsibility of imparting edification to the young buds/children, providing a conducive environment for effective study and help to encourage children discover their hidden potential, knack and aptitude. The student is groomed to learn and develop the personality to be a good citizen and lead the society in coming days. We are committed to teach the children that, the basic quest for education need to be kept intact despite all of odds.
Therefore, we in Valley View School family try to create an atmosphere for education and healthy environment where the students may be motivated and moulded to be brightest and the best in academic, and also in sports and co-curricular field.
I welcome parents and guardians to be the part of Valley View School family to share common ideals and aspirations as we are committed to build a challenging educational experience for our students.
With warm regards and good wishes.
Mrs. Reema Devi, Principal
Principal's Profile
Graduated with Major in Zoology from North Lakhimpur College and B.Ed. from P.G.T. College, Lakhimpur Mrs. Reema Devi started her teaching career in schools. She did her Post Graduation in Education from Arunachal University (Now Rajiv Gandhi University). She started teaching in Lakhimpur Girls' College for long 7 years and then shifted to Genius Academy a junior college and worked as a lecturer in the department of Education for 9 years. She offered service as an approved Academic Counsellor of IGNOU and DDE, Dibrugarh University. Mrs. Reema Devi has the credibility of being a good teacherPRINCIPAL PROFILEspecially in teaching Psychology and established a positive report with the students and fellow teachers. She has attended and presented research paper in various National and Regional seminars in different institution. she earned distinction of being a lady with positive mind, loving and caring personality.
School Management Committee
The SMC is the supreme authority to take any decision both for academic and administration purpose. It's constituted as per by-law of the CBSE and all the procedures of the by-law are followed in toto.
Sl. No.
Name
Designation
Address
Contact No.
1
Mr. Kamal Kumar Changkakoti
Chairman
Chandmari West, Ward No. 14, P.O. Khelmati, Lakhimpur, Assam, PIN - 787031
03752243991
+91-8638681113
2
Mrs. Reema Devi
Principal & Member Secretary
Ward No. 5, Chetia Gaon, North Lakhimpur, Assam, PIN - 787001
03752355105
+91-940164487
3
Mr. Arup Kalita
Teacher Member
Vill- Kachi pathar, P.O-Moitri Ashram (Lilabari), North Lakhimpur, Assam, PIN-787051
+91-9957796112
4
Mr. Rukma Gohain Boruah
Society Nominee
Principal P.G.T. College, Lakhimpur, Assam, PIN-787001
+91-9435520345
5
Mr.Trinayan Dutta
Society Nominee
Vice Principal (Retrd), Lakhimpur Academy H.S. School, North Lakhimpur, PIN-787031
+91-8724949677
6
Dr. Dikshita Bhuyan
Guardian Member
c/o Excel Health Care, Station Road, Nakari, Lakhimpur-787001
+91-9859993919
7
Mrs Tilottama Borah
Teacher Member
Lachit Nagar, Khelmati, North Lakhimpur, Assam-787031
+91-8135021271
8
Ms. Juhi Baruah
Society Nominee (Educationist)
Director HRD, Don Bosco University,Tepesia, Guwahati
+91-9707226126
9
Dr. Rupanjali Dihingia
Society Nominee (Educationist)
Principal Sishu Baharati School, Dibrugarh, Assam-786001
+91-9435283734
10
Mr. Bhaskar Bora
Guardian Member
College Road, Khelmati, Lakhimpur, Assam-787031
+91-7002698901
Infrastructure Details
Floors
Blocks
Rooms
Size of Rooms
Ground Floor
A Block
6 Rooms+2ToiletRooms(1boy+1girl)
4 Class Rooms(Smart Board –Room 4 & 5 CTV-Room-(2,3,4,5)
1 System Room
1 Store Room

17ft X19.5ft
111.5ft X6.5ft
6ft X7ft
1st Floor
A Block
4 Rooms+2ToiletRooms(1boy+1girl)
3 Class Rooms(Smart Board –Room 10,11,12,13)
CCTV-Room-(10,11,12,13)
1 Teacher's Work Station

16.5ft X19ft
16.5ft X19ft
11.5ft X6.5ft
2nd Floor
A-Block
5 Rooms+2Toilets(1boys+1girls)
4 Class Rooms(Smart Board –Room 17,18,20)
CCTV-Room-(18,19,20)
1 Maths laboratory
1 Teacher's Work Station

16.5ft X19ft

16.5ft X19ft
11.5ft X6.5ft
3rd Floor
A-Block
5 Rooms + 2 Toilet Rooms (1 boy + 1 girl)
1 Music Room,
1 Sports Room
1 Additional Room
1 Activity Room
1 Teacher's Work Station

16.5ft X 15ft
16.5ft X 15ft
16.5ft X 15ft
16.5ft X 15ft
11.5ft X 6.5ft
4th floor
A-Block
1 Computer Lab (CCTV-2 Nos)
1 Store Room (Sound System Room)
51ft X26.5ft
17ft X20ft
Top Floor
Indoor stadium
Dressing Room
67.5ft X40.5ft
12ft X14.5ft
Ground Floor
B-Block
7 Rooms + 1 Multi User Toilet (boys and girls)
4 class Rooms (4 Digi Systems)
1 Office Room (3 monitors)
1 Principal Room(1 bathroom Attached, 1 Monitor, 3 CC Camera Monitors)
1 Kitchen room
28ft X 15ft
13.5ft X10.9ft
14 ft X 15ft
11.5ft X 6.5ft
1st Floor
B-Block
6 Rooms + 3 Toilets (2 Teacher's Toilets and 1 Multi User for Girls)
4 Class rooms (4 Digi systems)
1 Vice Principal's Room
1. Manager's Room

28ft X 15ft
14ft X 15ft
14ft X 15ft
2nd Floor
B-Block
6 Rooms +3 Toilets (2 Teacher's Toilets and 1 Multi User for Girls )
3 Class rooms (2 Digi systems)
1 Teacher's common Room
2 Examination Cell

28ft X 15ft
28ft X 15ft
14ft X 15ft
3rd Floor
B-Block
6 Rooms +3 Toilets(2 Teacher's Toilets and 1 Multi User for Girls )
4 Class Rooms ( 3 Class Rooms for Sr.Secondary Arts, Science and Commerce)
1 Laboratory for Physics
1 Music Room
1 Day Care Room

28.5ft X 15ft
28.5ft X 15ft
14ft X 15ft
14ft X 15ft
4th Floor
B-Block
4 Rooms
1 Chemistry Lab
Library (Reading Room + Staking Room) CCTV-2 Nos
1 Biology Laboratory
1 Store Room

56ft X 15.5ft
(54ft X 16ft) + ( 49ft X 9ft)
29.5ft x 19.6ft
12ft X 15.5ft

School self-affidavit
Click Here to download school's self affidavit.